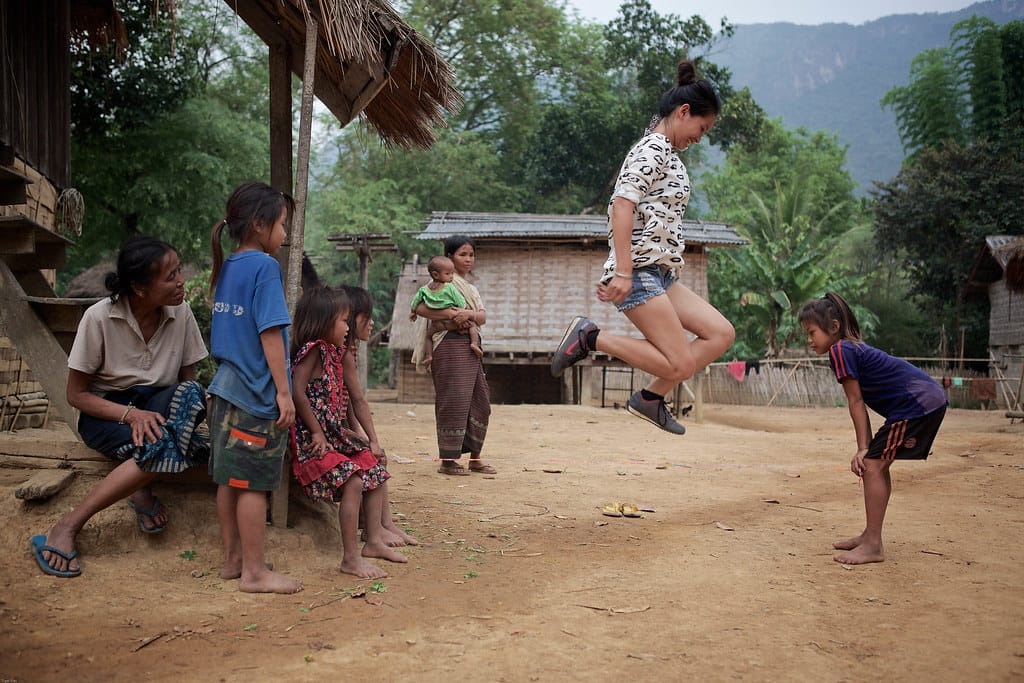 Trekking Khmu villages/Hmong Fair Trek, Luang Prabang
For those who wish to extend their stay and more adventure with full hiking into the villages and in depth into the minority lives. Full hike spans 13km medium-difficult approximate time of trekking is 6-7hours in a day with breaks included. Tad Sea waterfall can be dry between February – July.
Day1: Starting from Luang Prabang 
Meal: Dinner at the homestay
Longhut trail is one of the most spectacular trails in the area, situated in the foothills of steep jungle-covered mountain on one side and a spectacular view over Luang Prabang and the Mekong River on the other side. This tour begins with a 30-minute drive to our camp on the banks of the Nam Khan River to cross by boat and begin ascent into the mountains. The trail is an invigorating and sometimes technical hike taking you through canyons to remote villages and small lakes. You'll arrive at the Khmu village late evening for an authentic cultural homestay and a well-earned meal prepared by your guide. Enjoy exploring the village with your guide, have a drink with the locals (at your choice), and otherwise enjoy this incredible night deep in the mountains.
Day2: Returning to Luang Prabang
Meal: Local Breakfast, Picnic lunch
Set out for 1.5- to 2-hour trek through the rice fields and forest then making your way up the hillside to a Hmong village "Ban Tinpha", a wonderful place where you will enjoy the panoramic view of the surrounding mountains. Afterwards, we continue the trek downhill to a village along the river "Ban Houay Yen" where we board a local boat for a relaxing ride on the Nam Khan to the Tad Sae waterfalls (seasonal). If you wish to cool off after all the trekking, please take a moment to enjoy swimming in the pools at the base of the falls or relax in the shade. Take a boat back to the camp before a drive back to town.